Wednesday, March 16, 2011 at 8:00AM
The Blogmother
We are going to pause from our coverage of the atrocities in Cleveland, TX to get back on track with our commitment to push Black women to take their destinies and images into their own hands.
There's a famous proverb that says "Its better to light a single candle than to curse the darkness." The early years of this blog focussed heavily on calling out those who were engaged in what I call The War On Black Women. A heavy focus was on the Entertainment Industrial Complex that constantly cranks out anti-Black woman propaganda. We've been successful in de-funding foolishness and calling out tomfoolery.
However, it dawned on me after a few years that merely railing at folks like Debra Lee and other members of the Regime of Bullets, Booty and Bling that Black women were going to have to figure out how to create their own images because merely complaining about the work of others and extolling them to change places our destiny in the hands of people who've already declared that they don't like us very much... actually they HATE Black women.
We conducted a survey three years ago asking you what kind of movie this audience would make about Black women if they could make the movie of their dreams.
If You Could Make the Movie of Your Dreams About Black Women, What WOuld it Be About.
Vote:"Hypothetically"- If We Made A Movie About Black Women-Which Genre?
We then asked you how you would define "success" if Black women were able to start making their own movies.
Poll:Hypothetically Speaking What Would Be Most Important About Making a Film About Black Women
That's why this blog will be shutting down in April so that I (AND YOU) can participate in Script Frenzy. Its a 30-day challenge to produce a 100-page screenplay. I did it last year and "won" by completing my first screenplay.
Whoo I Did It. I won Script Frenzy
Controlling Our Cultural Destinies -I'm Officially a Television Producer- Script Frenzy
Then last Fall I took my first filmmaking class, purchased a DSLR and went out and made a movie... and I loved it!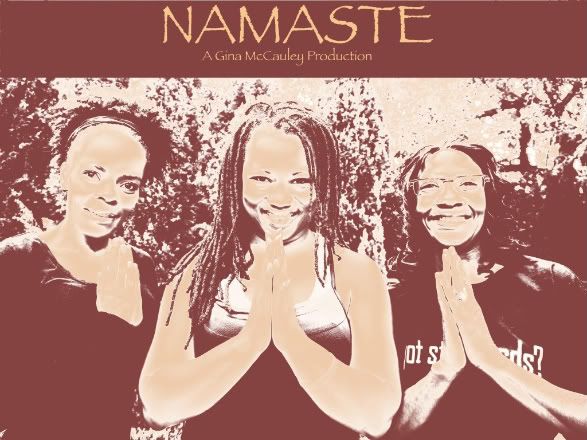 The Blogmother Makes a Movie! We're Coming for YOU Tyler Perry and Lee Daniels :)
I can't wait to make my next one! Its a constant source of joy doing the preproduction.
Along the way, I've gone to movie festivals, and been self-teaching, and though I have a great distance to go technically, along the way I have been deconstructing movie industry and strategizing how to get from that survey I gave y'all three years ago to reaching our definition of success.
Which brings me to movie distribution. I figured out that if Black women can write their own stories, ( see Script Frenzy), the evolution of low cost DSLRs and digital editing software makes it possible for Black women to produce their own films. But if Black women make movies in the woods and nobody ever sees them, do they make a sound? You see even if technology has broken down most technical barriers to "filmmaking," Hollywood still has a stranglehold on distribution. Even Tyler Perry is having to claw himself into international markets which is where most big blockbusters make their profits. So I figured out that film distribution or getting your films in at the local cineplex so they can be seen next to Big Mama's House IV was on HUGE barrier. I hadn't quite figured out how to get around "the system," but I was extremely happy when I heard about AFFRM (African American Film Festival Releasing Movement). Its a fancy way of saying how to we move the numerous Black films that frequently appear at Black film festivals only to die a swift death when they can't get into your local cineplex.
In short, Ava DuVernay, has created her own film distribution entity from scratch. She opened her film, I Will Follow, this weekend in 5 US cities.
I Will Follow - Trailer from AFFRM on Vimeo.
She bootstrapped the film herself and she's been using her skills as a publicist to do her own marketing campaign relying heavily on social media, but has also landed coverage in traditional media like the LA Times, CNN and an excellent review by Roger Ebert.
She held a series of dinners at the Sundance Film Festival...
in other words, she built her own infrastructure and she used it to release her film and boy did she ever!
Her per screen average last weekend was $11,000. As a result of her success in those smaller markets, I Will Follow is now being expanded to 22 US markets. If you happen to be in one of those cities, you should go see it! You can find a list of cities where the film is showing on the AFFRM website.
By now if you've been reading this blog, you've figured out that Black women have been left "out there." The "institutions" within the Black community have a vested interest in making sure that we continue to be marginalized and dehumanized and brainwashed into thinking "suffering" and "struggle" is our lot in life. We're bombarded by a propaganda machine that says we're nothing more than props or prostitutes, Mammies, Madonnas, or Sapphire. If we are going to combat "The Regime" we are going to have to build our own propaganda machine that does the exact opposite and in case you didn't know, movies are a pretty effective propaganda tool. However, the most amazing film in the world about Black women doesn't do much if no one ever gets to see it. The current gatekeepers in the entertainment industry don't appear to be interested in stories about Black women unless the feature a Black man dress like one or feature a bunch of downtrodden Black women who engage in various forms of masochism for 120 minutes.
So if you really want to see scifi, action adventure and fantasy films featuring Black women, we're going to have to "built our own house" and Ava has shown Black women that it can be done.
Kudos to Ava!
This serves as your two-week warning. We go dark in April for Script Frenzy and this year is going to be a dooozy think Lord of the Rings and Star Wars meets afro puffs. These characters have been bouncing around in my hear for like a year I can't wait to put them on paper so they can leave me alone!
Don't forget to like our Facebook Page.
|
20 Comments
|
tagged
AFFRM,
Ava Duvernay,
I will Follow